Stephanie Neilsen writes the blog
NieNie,
which I read. Sometimes through tears, sometimes in awe and most of the time I come away with the love that Stephanie exudes in everything that she does. She is my inspiration! Here is a link to
her story
.
Stephanie writes:
"Stephanie Aurora Clark Nielson returns from an almost fatal plane crash. Happy to be blogging again from Utah and recovering too. Four happy children and one sweet husband make her life as good as it gets."

Stephanie just had surgery again, this time to give her a new neck. Her husband, Christian is
writing to update all of her readers
.
I hope that her new neck makes her feel more beautiful. We can be there for her by sending her a lovely letter or writing a card.
I can imagine that it will be a while for the healing to take place, and well, I thought it was a wonderful opportunity for us to send a card to wish her a speedy recovery.
Maybe we can't be at her hospital door with a bouquet of flowers and pink balloons, but our cards can be waiting for her when she comes home from the hospital.
To make it easy for you, I have created
a COLLECTION of artwork
that you are welcome to use. Just download whatever you would like. There are three sets containing images in the collection called
Cards for NieNie
.
Here is her address:
Nie Nie
2250 N. University Parkway 4876
Provo, Utah 84604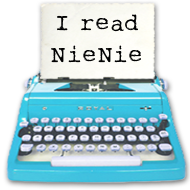 I am wishing you a lovely Pink Saturday. If you would like a button that says I read NieNie you can go
HERE
.
And now you can visit Bev from
How Sweet The Sound
to read all the wonderful Pink Posts on this very nice Pink Saturday. The song for this post is
Song from A Secret Garden.